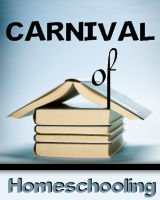 Welcome to the 194th Carnival of Homeschooling. Due to the number of critter-related posts we received this week, this week's Carnival is dedicated to the wonderful world of animals.
(This is Snowball, our elderly hamster.)
Some critters are counting up their winter supplies.
Mama Squirrel needs some mathematical advice in
Outfoxed?
, posted here at
Dewey's Treehouse
.
NerdMom presents
MathStart!
posted at
Nerd Family Things
.
(Dewey makes some friends this summer)
Designated Conservative
offers an eel-like view of homeschooling, in both
short
and
long
varieties.
"How many homeschoolers are there anyway? We're a slippery and a private lot, so reliable nationwide numbers are difficult to obtain."
The Frugal Homeschooling Mom
presents
Why Do I Homeschool? Reason #18 – Just Joining the Crowd
.
Corn and Oil
presents
A Contrast in Attitude- Public Online School and Homeschooling
.
Beverly's Homeschooling Blog (About.com)
asks,
"Does your family support homeschooling?"
Some of us prefer finding critters in books to finding them in the bathtub.
Although not specifically aimed at homeschoolers,
September is National Literacy Month - Free Resources!
at
Bur Bur & Friends: Community Park
offers some interesting reading-related downloads.
Classroom Jr.
presents
Dr. Seuss Activities and Lesson Plans
.
Barbara Frank Online
presents
Losing Control & Liking It
. "A veteran homeschool mom reviews a book she wishes had been published before her kids became teens."
I Want to Teach Forever
presents
A Dangerous Book for Your Classroom Library
.
The Reluctant Homeschooler
presents
Exploring Social Injustice through Literature
"After cramming my high school son full of classics, some not so interesting to read, I've changed my approach. This year he will be reading some little-known books, but they are interesting and impactful, and will take him into worlds of poverty, slavery, and social injustice that most of us are blissfully unaware of. It's a dose of hardship and real life for much of the world's population. And it's eye-opening."
(Snowball says he can almost smell that pizza)
Many homeschoolers specialize in the unusual! Amber presents Another Creepy Crawly -- Chinese Mantis, posted at The Mommy Earth.
Petticoat Government
presents
Two languages are better than one
. "A father who's been speaking German to his homeschooling children since they were born gives a list of reasons--some quite funny if you understand German--why he wants them to be bilingual."
Momma Skyla presents
Particle Motion with Preschoolers
.
But there are times of quiet and reflection as well.
Special Needs Homeschooling
presents
The chronically tired parent
.
Homeschooler Cafe'
presents
Teaching a Biblical Worldview
. And
Pajama School Blog
presents
God's Ways are Clearly Seen and Understood - or not?
Homeschooling in Kerrville
presents
5 Things You Must Teach Your Children
.
Our Curious Home
presents
Some Learning has been going on, but is it what I meant to teach?
Notes From A Homeschooling Mom
presents
Why I am not against using teachers in homeschooling
.
Alasandra's Homeschool Blog
discusses the recent Presidential speech to schoolchildren.
Independent Learning and Home Schooling
reflects on
independent learning and Grandma Moses
.
This concludes our Critters and Creatures Carnival of Homeschooling. Next week's carnival will be hosted by
Apollos Academy
. Thanks to the Cates at
Why Homeschool
for keeping it all going!
Submit your blog article to the next edition of Carnival of Homeschooling, using our
carnival submission form
. Past posts and future hosts can be found on the
blog carnival index page
.

All photos taken by Mr. Fixit and Ponytails. Images copyright 2009 Dewey's Treehouse.